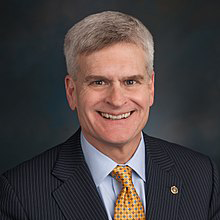 This week, hosts Mark Masselli and Margaret Flinter speak with US Senator Bill Cassidy (R) LA, on the bipartisan bill he co-sponsored aimed at protecting personal health information from industry profiteering. He discusses the "Smartwatch Data Act" which seeks to protect data generated on smart watches, personal electronic devices and genomics testing, to give patients more control over how their data is used for commercial gain.
To download a full transcript of this episode, click here.
To download audio file, click here.